Explore stylish furniture to create the home you've always dreamed of.
All you need for a perfect home
Foy & Company is a furniture shop that specializes in providing quality home furnishings. We offer a wide selection of furniture pieces, from bedroom sets to living room furniture and more, so you can create the perfect home. All our furniture is made with high-quality materials and craftsmanship, so you can trust that it will last for years to come. Our team of experts is here to help you find the perfect pieces for your home. Visit us today and let us help you create the home of your dreams.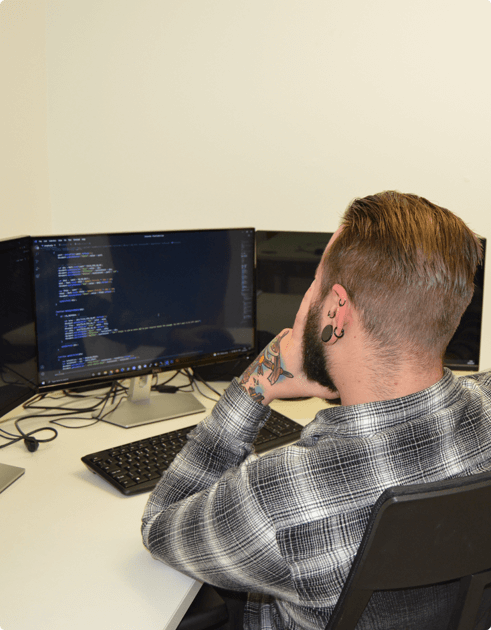 The website development and design task for an furniture shop will involve creating a website that is visually appealing and easy to navigate. The website should showcase the furniture shop's products and services and should also allow customers to make purchases. The website should have an intuitive layout with user-friendly navigation and a secure payment system. The website should also be optimized for search engines and should include relevant content that is updated regularly. The website should also be mobile-friendly and should have social media integration. Finally, the website should also include an analytics system to track user behavior and make improvements based on the data.
Increase In conversion rates
Increase In repeat customers
Before getting to work on their new website build and online campaigns, we wanted to work out exactly what they needed to maximise their conversion rates and get more repeat customers. We performed an audit of their website, analysed their target market, and evaluated their competitors to pinpoint areas for improvement.
After we had taken care of some technical errors to improve their loading speed, we got to work on our preliminary designs. These designs revealed a fresh, modern look for the site and plenty of features to boost sales. By adding a 'complete the look' section, product videos, product suggestions, and an Instagram feed, their website became much more conversion-focused.
It wasn't just a modernised website they needed to accomplish their objectives. We also crafted multi-channel campaigns to send a large volume of quality traffic to their new website and encourage repeat buys. With enhanced eCommerce tracking installed, we were able to show Foy & Company the great results month-on-month and retarget past customers.

A combination of creative email marketing campaigns, precisely-targeted Facebook and Instagram ads, and attention-grabbing Google Ads all worked in harmony to increase Foy & Company's sales. We also carried out thorough onsite SEO work to ensure they'd show up on page one of Google for relevant searches.
Business Analysis and Strategy
Brand Refresh
eCommerce Website Development
Local and Onsite SEO
Brand Identity Guidelines
Website Management Training
Content Writing
Website Management Training
What Foy & Company Had To Say
"Ireland Website Design provided me with a top-notch website design. The team was professional and knowledgeable, and the end result was a website that perfectly suited my business needs. The website was easy to use and navigate, and the design was visually stunning. Ireland Website Design went above and beyond to make sure I was satisfied with the final product. I'm so glad I chose Ireland Website Design to design my website. Highly recommend!"
~ David Foy, Owner Foy & Company
Like what you see? Want to see more? Download our portfolio brochure today!
Ready to get started?
Let's talk