Evoking the natural beauty of Ireland's Hidden Heartland
Promoting the beautiful Leitrim countryside - on wheels!
If you're looking for a fun way to explore the beauty of Leitrim, Electric Bike Trails is the answer.
With both regular bikes and electric bikes for hire (yes, they even have tandems!), visitors can enjoy the traffic-free, scenic bike trails along the Shannon Blueway to the woodland getaway of Lough Key Forest Park.
With Electric Bike Trails, the whole family can get out in the fresh air and enjoy a well-deserved break.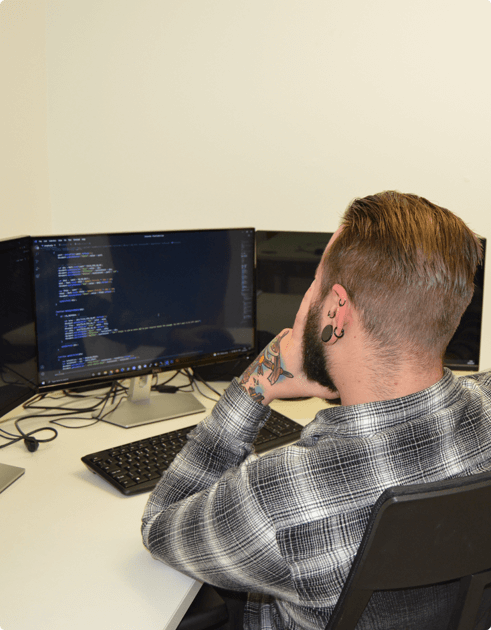 With a website grant from Failte Ireland, the owners of Electric Bike Trails wanted to update and revitalise their entire brand and website. With the aim of attracting new tourists to the area, they needed the website to perform well on the search engines and make booking in online much easier.
Making full use of the evocative imagery and videos available of the scenic Leitrim countryside, our team designed and built a website that truly sells the unforgettable Electric Bike Trails experience. With landing pages written and designed for each type of customer, we could address the most popular attractions and answer the most common questions the team get asked.
A streamlined online booking system makes reserving a bike simple and straightforward, increasing the site's conversion rates and helping Electric Bike Trails stay fully booked summer after summer.
Logo Redesign
Business Analysis
Website Design & Development
Mobile Responsive Website Design
Onsite and Local SEO Optimisation
Complete Content Strategy and Copywriting
Website Management Training
Website Accessibility
Online Booking System
What Electric Bike Trails Had To Say
We're so grateful to receive the Failte Ireland funding to upgrade our website. The Ireland Website Design team were great to work with. They were incredibly helpful, answering all our questions and helping us to understand how local SEO works. We're looking forward to seeing the results from our ongoing marketing with them this summer.
– Seamus & Eileen Gibbons, Electric Bike Trails
Like what you see? Want to see more? Download our portfolio brochure today!
Ready to get started?
Let's talk