Case Study Goggins Transport
International Haulage Comapany


Who?
Goggins Transport is an international haulage company based in Ireland and the United Kingdom. They transport all kinds of goods, heavy loads, hazardous loads and temperature-controlled goods.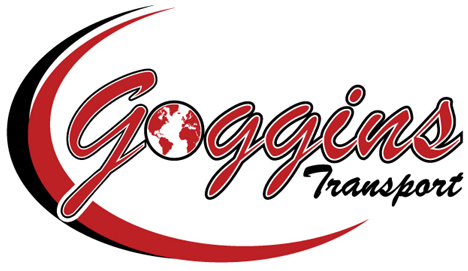 Summary:
With the new look website, Goggins Transport stands head and shoulders above their competitors. Our branding team created a new corporate identity for Goggins Transport by designing a new logo and enrolling the new company colours throughout the new website. Their new corporate identity and website is significantly strengthening the role of Goggins Transport as a big player in the international haulage business.
The Task:
Provide a modern website which showcases Goggins' work from the moment the user logs on. We were also asked to redesign their logo to reflect their status as an international company.
Previous Website:
As you can see the previous website was dated and not very user friendly. It did not work on mobile devices and was difficult to navigate.
Our Solution:
We went for a clean, image-rich design with a widescreen slideshow to capture the attention of the user. Clear call-to-actions then guide potential clients to a contact form to generate inquiries. Working with a freelance photographer, we helped Goggins create a unique, inspiring homepage. At first glance a user has instant access to the most important information including accreditations and partners. As always with our websites, all pages were created fully mobile responsive to provide the best experience for users on all devices.

Our Solution Continued:
By integrating social media, we ensured that Goggins Transport can effectively use Facebook and LinkedIn to promote their business.
To view this website go here: www.gogginstransport.com
Do you have a similar project?
Read what this client said
Overall we were very impressed with the design of the website, it is very professional looking and represents the quality of service that we here at Goggins Transport provide. As an added touch we had some professional photographs taken by a photographer that Nick recommended which turned out great and added a lot to the site.  Over all we were very impressed with the dedication shown by the Ireland Website Design team, they went  above and beyond the call of duty when we required the early launch of the website. They worked late into the night ensuring that this was achieved and that everything worked perfectly.
Tommy Byrne
Goggins Transport